Boards of cultural institutions from coast-to-coast have asked for insights to help drive attendance, subscriptions/plans and contributions, leading to having assisted museums, theatre/repertory groups, opera companies and symphonies.
Usually, the learning highway runs from sports & live entertainment to the arts groups. But the art of arts marketing is becoming increasingly sophisticated.
We helped one long-standing musical theatre organization better understand its own market segmentation so that it could increase the appeal of its show offerings and the effectiveness of its marketing programming/message persuasiveness and get more pop for its always constrained resources.
Drawing on a battery of focus groups and audience surveys we conducted, the following segmentation was developed and embraced.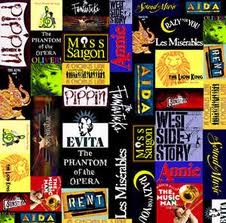 Heydays . . . These were patrons introduced to musical theatre during the 40s through 60s. They enjoy seeing the great shows of that Golden Age. These might include Sound of Music, Fiddler on the Roof and My Fair Lady.
Experientials . . . These patrons were drawn to the downtown, enjoying the 360º experience – "dinner and a show" at an affordable price.  They look for quality, appreciate convenience and reasonable pricing. Their interest is not tied to a particular show but respond to valued added experiences.
Escapists . . . These patrons seek relief from day-to-day demands.  They like memorable music, high energy dance, shows that fill the theatre and predictable plots. Shows they enjoy include 42nd Street, A Chorus Line, Evita, Les Misrables and West Side Story.
There are two sub-segments that flow from the first three . . .
Melodics . . . This group is comprised of a broad range of individuals whose love for musical theatre stems from a positive, early life experience with music. Many were introduced to musical theatre by their parents.
Loyalists . . . This group is very supportive of the theatre company and its long term audience growth challenges, even though they may not like the "risky" shows periodically produced to attract a new audience. It always finds something to like about each show.
Capitalizing on insights like these increases productivity and results. Count on it.