Andy Dolich brings more than four decades of executive experience and acclaimed accomplishment in the sports industry across each of the four largest domestic pro sport leagues, including front office positions in the National Football League (NFL), Major League Baseball (MLB), National Basketball Association (NBA), and National Hockey League (NHL). . . read more
Alan Ledford is a skilled senior management executive, with extensive experience ranging from managing start-ups and turnarounds, to major event creation and implementation, as well as time spent advising large corporations, venues and teams.  He has nearly thirty years of involvement . . .read more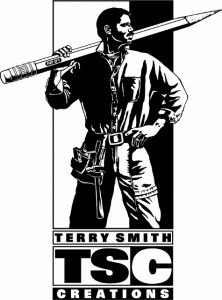 Terry Smith's work evokes a childlike delight and sense of wonder in most people. His signature painting style, which he calls "sports fantasy", blends uncanny photo-realism with the unexpected and impossible. These elements are integral components in Terry's creative process when it comes to logo designs, character creation, new product development and writing. . . read more
Mike Ran  is young web design and deep social media marketing talent I discovered and introduced to Strikeforce MMA. His work is well served by a passion for film, graphics and music.
Ran's experience in modern web design runs the gamut from writing specs and managing the development of social networking tools for Seesmic to advertising through SEO for an online marketing company, MediaTrust.
Most recently, his work has focused on mixed martial arts, where online and social media reign, including not only Strikeforce, but ProElite and Lion Fight.