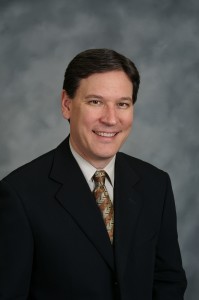 Alan Ledford is a skilled senior management executive, with extensive experience ranging from managing start-ups and turnarounds, to major event creation and implementation, as well as time spent advising large corporations, venues and teams.  He has nearly thirty years of involvement in all aspects of the sports and entertainment business, including significant Major and Minor League Baseball team management experience.
Alan began his sports and entertainment career as a college student when he crafted a 1-year internship with the Oakland A's which ultimately turned into 15 seasons and a career; he ultimately became Vice President of Business Operations.  In this capacity, Ledford was responsible for all team business activities, including sales, marketing, advertising, broadcasting, merchandising, in-stadium entertainment, stadium operations, and he oversaw many special projects and events (such as hosting the Major League Baseball All Star Game, and the 1988, 1989 and 1990 World Series), new business ventures and all capital improvement projects. It was early in this period when he was the inside point man for Matt Levine and Bob Hallam working on the pricing project described elsewhere on this site. And it was during his ascent that Andy Dolich was the driving force in Oakland A's marketing/sales.
Ledford left the world of professional sports to help start and grow a Bay Area sports and entertainment consulting group, MGO, where he served as Executive Vice President. Alan led the consulting practice serving various corporate clients (e.g., Yahoo, People Soft, 24-Hour Fitness), and developed and executed strategic business plans for venues and franchises including the Sacramento River Cats (PCL), Fresno Grizzlies (PCL), Albuquerque Isotopes (PCL), the NBA's Memphis Grizzlies, Mazda Raceway Laguna Seca, and others.
While with MGO, Ledford led the effort representing Art Savage and an ownership group intending to bring a Triple A Baseball team to a new stadium to Sacramento.  Alan was very instrumental in the successful launch of the Sacramento River Cats franchise and was ultimately tapped by Savage to become the team's and Raley Field's President, Chief Operating Officer, and General Manager.  During his nearly nine-year tenure overseeing day-to-day operations of the franchise and stadium the River Cats led all of Minor League Baseball in attendance and revenue generation, and enjoyed unequaled success on the playing field.  The Cats were routinely recognized as one of the most successful teams in the history of Minor League Baseball.
Ledford also oversaw the development of new businesses and revenue generating entities leveraging the team's existing assets.  Under his leadership, the organization developed a successful concert, special events and consulting business, and purchased and made profitable a specialty food service company.  Alan also led the planning and execution of the River Cats successful hosting of the 2005 Triple A All-Star Game, and was selected as the 2006 Minor League Baseball Executive of the Year by Baseball America.
During his stint with the River Cats, Ledford, along with Savage, was instrumental in the successful acquisition, turnaround, and ultimate sale of the Portland Beavers (PCL) and soccer'sPortland Timbers (USL).  Prior to their involvement both teams were performing poorly and in financial distress, and were ultimately transitioned to successful and profitable businesses.