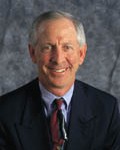 Andy Dolich brings more than four decades of executive experience and acclaimed accomplishment in the sports industry across each of the four largest domestic pro sport leagues, including front office positions in the National Football League (NFL), Major League Baseball (MLB), National Basketball Association (NBA), and National Hockey League (NHL).
Before ramping up his current consulting activities in 2010 (which include a national engagement with IMG College , Dolich was responsible for the day-to-day business operations of the San Francisco 49ers, including sales, broadcasting, marketing, corporate partnerships, public relations, facility operations, new media and community relations, guiding generation of over $200 million dollars in annual revenue. He also played a major role effecting the team's physical improvements at Candlestick Park and planning the new state-of-the –art stadium in the Silicon Valley currently slated to open in 2015.
Prior to joining the 49ers Dolich served as President of Business Operations for the Memphis Grizzlies and played a major role in the building of their new downtown arena FedExForum, having orchestrated the club's seamless transfer from Vancouver, B.C. In addition, he worked with President of Basketball Operations Jerry West in getting the Grizzlies into the NBA Playoffs three times and establishing a season ticket base of over 11,000 and selling out all 65 of the team's luxury suites.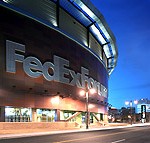 Before coming to the Warriors Dolich was Executive Vice President of tickets.com and previous to that  he headed a sports business development group with clients that included Nike, the Oakland A's, Seattle Mariners, San Jose Sharks, The 1994 Soccer World Cup, UC Berkeley and Stanford Athletic Departments. As President/COO of the Golden State Warriors he transitioned the franchise to new ownership while leading the team's business operations.
Andy made his national mark spearheading the marketing and business resurgence of the Oakland Athletics in the 1980's and early 90's, having been recruited for the Hass family ownership by Matt Levine.  He helped change the face of sports team advertising through the Clio Award winning "BillyBall" campaign that helped drive A's attendance average from 800,000 to 2.9 million while improving the season ticket base from 326 to 16,000. His management team building capabilities ensured that the club was able to sustain its ascent over a two-decade period.
At the start of his career he held executive positions with the Washington Diplomats (North American Soccer League) and the NHL's Washington Capitals, having begun with the NBA's Philadelphia 76ers.
Dolich received his undergraduate degree in Government from American University and his Masters in Sports Management from Ohio University. A popular speaker and writer on issues facing the sports industry, he is an editorial contributor to Sports Business Journal and is the "Sports Business Insider" for Comcast Sportsnet Bay Area. He teaches sports business at the Stanford's School of Continuing Education and serves on a number of sports industry and community boards and organizations.