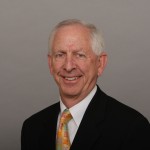 Sandy Alderson (President, above)/ Andy Dolich (Executive, left) – Oakland A's . . . The former (now General Manager of the New York Mets) and latter (most recently COO of the San Francisco 49ers) demonstrated bold business vision in the mid 1980s when they commissioned me and colleague Bob Hallam to evaluate the relationship among ticket demand, pricing and perceived value, an engagement that led to the dramatic upward rescaling of "box" and "reserved" seats, ushering in the concept of premium seating throughout Major League Baseball.
The notion of pricing tickets relative to demand, a long-standing practice of the airline industry, had spread across Major League Baseball within three years of the A's taking action. The neighboring  San Francisco Giants were the first to follow suit. The precursor of flex or dynamic pricing , tailored to day-by-day demand, weather, day-of-week, opponent and other variables, was a courageous move.
An important part of its effective execution was the messaging to fans most directly affected by the changes and communication of the reasoning behind the changes.  Not all fans were pleased, but the appropriateness of the philosophy was born out by the sustained results and overall economic benefits. Ironically, the Giants have been at the head of the flex-pricing class.
Lessons learned here have implications far beyond the live sports and entertainment business into the realms of tiered TV/cable and web-based subscriber services.